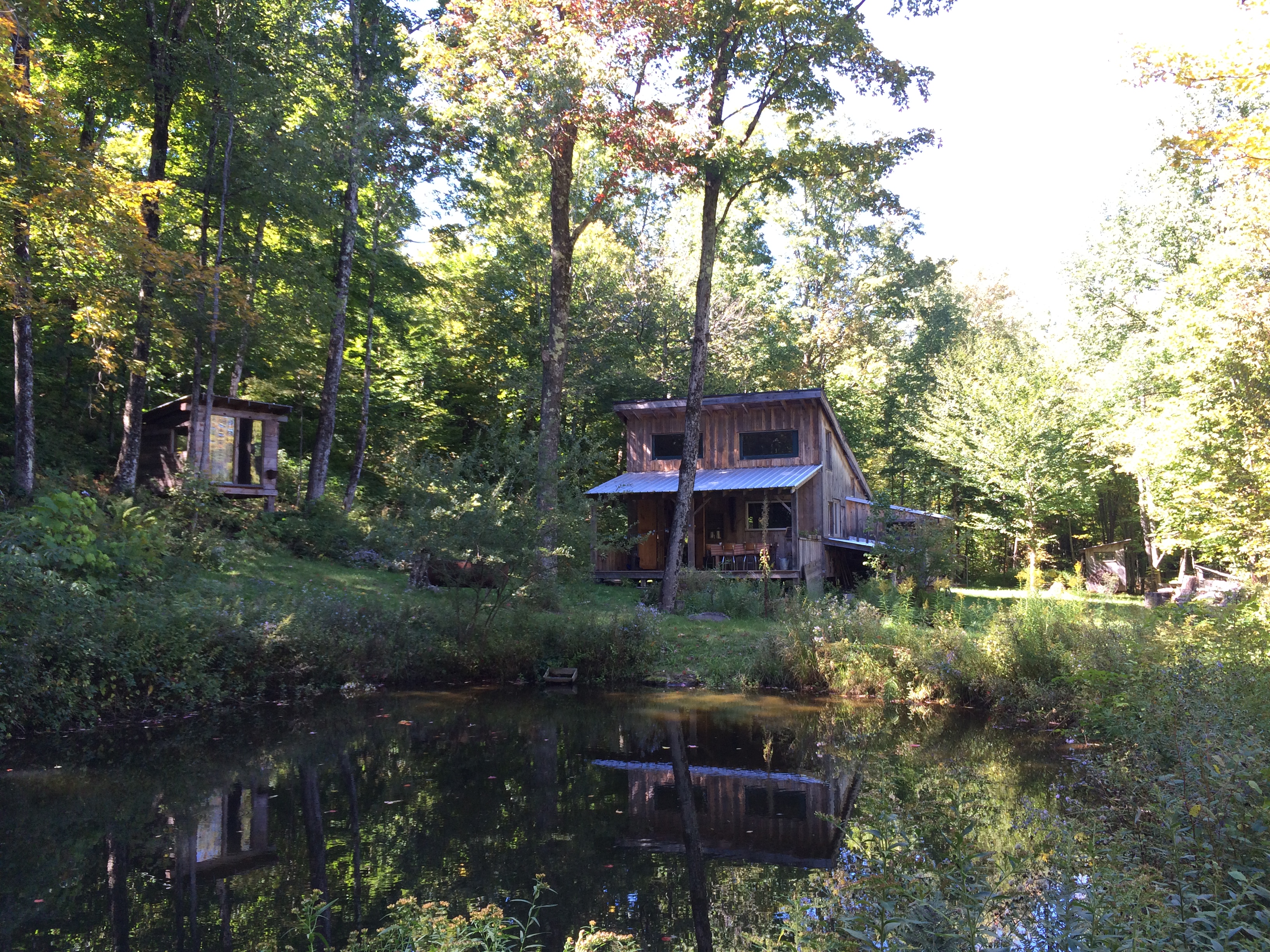 Buying vacant land and building your great escape, retirement sanctuary, or weekend cabin in the woods can seem like an uphill battle. We want to help you get started on the right foot. You'll find a myriad of different links below which, we hope, will provide you with not only answers but also questions that you should be asking.
As always, feel free to call us at (607)-746-6029 and one of our Real Estate professionals will point you in the right direction.
Percolation and Soil Test
What it is:
It is a test to determine the absorption rate of soil for a septic drain field or "leach field". The results of a percolation test are required to properly design a septic system. In its broadest terms, percolation testing is simply observing how quickly a known volume of water dissipates into the subsoil of a drilled hole of known surface area. While every jurisdiction will have its own laws regarding the exact calculations for the length of line, depth of pit, etc., the testing procedures are the same.
When to do it:
If installing a septic system is something you want to do in the future, then doing a perc and soil test should be near the top of your list of things to do.
Who does the test:
There are a variety of companies in Delaware County that can perform the test for you. Depending on whether you are in the NYC Watershed will change the requirements. Give us a call for a quick recommendation.
Septic Systems
What it is:
A septic system is a highly efficient, self-contained, underground wastewater treatment system. Because septic systems treat and dispose of household wastewater onsite, they are often more economical than centralized sewer systems in rural areas where lot sizes are larger and houses are spaced widely apart. Septic systems are also simple in design, which make them generally less expensive to install and maintain. And by using natural processes to treat the wastewater onsite, usually in a homeowner's backyard, septic systems don't require the installation of miles of sewer lines, making them less disruptive to the environment.
Important Things to Know:
Due to much of Delaware County being in the NYC Watershed, it is important to know if your property falls within its boundaries.
Who to Call:
Below are a few of links to organizations that deal with septic systems.
Catskill Watershed Corporation
Delaware County Soil and Water Conservation Districts

Otsego County Soil and Water Conservation District
Protected Waterways
Before you get started moving around all that dirt and cutting down trees. You'll first want to know what you can and cannot do. The New York State Department of Enviormental Conservation has provided tools to help you determine if your property contains any protected waterways and wetlands. The rules and regulations can be strict as to what can and cannot be done to a protected waterway, so your best bet is to do the research first.
Code Enforcement
Dale R. Downin
280 Phoebe Lane, Suite 4,
Delhi, N.Y. 13753
607-832-5666
607-832-6061 (Fax)
E-Mail:
Code Enforcement Officer
Local Builders
Nick's Home Repair: (607) 267-0812
Homestead Construction: (845) 704-7172
Jeffery Stoop: (607) 437-6376
Local Excavators